Owning a home comes with a long list of challenges and things to consider. Should you improve the roof? What about adding a pool? If you do not want to make a large, grandiose adjustment, then maybe consider installing some landscaping elements to your property.
Landscaping projects are beautiful, increase your curb appeal, and are some of the most likely additions to help boost your property's overall value. Find out what types of landscaping can provide the greatest return on investment and add to your northern Virginia's property value in Bristow, Manassas, Haymarket, and other nearby areas.
---
Custom landscape beds can increase your home's value.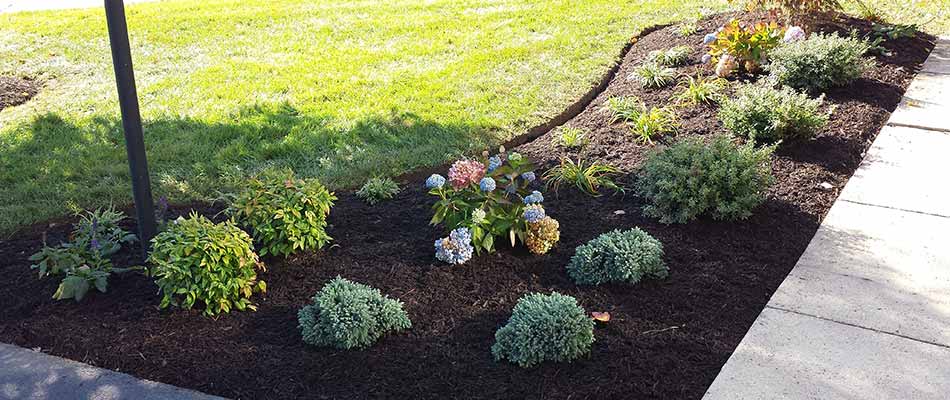 Adding new landscape beds or renovating your existing ones can really add to your curb appeal, but more importantly, it can increase your home's value. If you are thinking about selling your home at some point, custom landscaping is a great way to differentiate the home from others on the market.
According to Realtor Magazine, landscaping has the potential to add 6-7% onto your home's value.
---
Planting small or mature trees may add thousands of dollars to your home's sale price.
According to the U.S. Forest Service, planting a tree in front of your home can increase the sale price by a little more than $7,000 on average. Along with that benefit, trees can provide extra shade which helps to cut down on your monthly energy bills. When trees are planted on the west side of a home, they can often reduce your air conditioner use by about 30 percent during the summer, which ends up being a large amount of savings over time.
---
Installing a custom patio can yield an ROI of more than 100%.
Thinking about adding a custom patio? With the right materials and realistic project scope, you could end up getting back all of the money you spend to install it. A medium-sized patio can recover more than 100% of the initial costs, according to Extra Space Storage. That makes this addition a no-brainer, especially since a patio will provide you with endless hours of outdoor entertainment and enjoyment.
---
Add an outdoor fire pit constructed with durable materials to your property.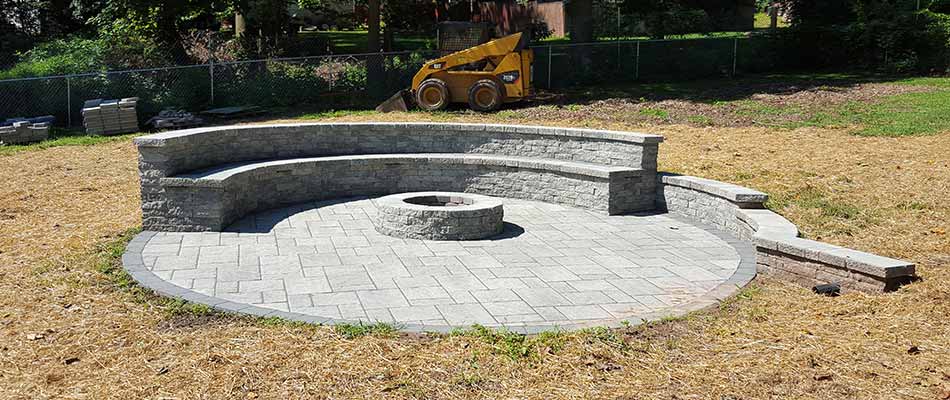 Another landscape project that can prove to be lucrative for you is an outdoor fire pit. These are fantastic for the cooler autumn evenings we have in northern Virginia, and they can also get you back a decent chunk of your investment. According to Bob Vila, an outdoor fire pit combined with a gas burner and a patio will on average recoup a little over two-thirds of your upfront cost, which means it will add roughly $4,000 to your home's overall value.
---
Considering adding new landscaping elements to your home? Contact the pros with more than a decade of experience.
In Bristow, Manassas, Haymarket, and other surrounding areas of northern Virginia, the pros at Patriot Lawn and Landscape often design and install various landscaping elements such as planting beds, fire pits, patios, and more. If you're considering new landscaping at your home, then contact the company with more than a decade of experience at (703) 244-7798 to set up a consultation!