As we are in the midst of winter, it's important to be aware of how snow accumulation can impede your business's operations and hinder its success. There are many reasons to consider hiring a professional snow removal company for your commercial property.
Our team offers snow removal services in Haymarket, Bristow, Manassas, and the surrounding Virginia areas that increase customer and employee safety and minimize profit and time loss.
---
Our snow removal services reduce your expenses.
Removing snow yourself takes a significant amount of time and energy. Plus, you have to invest in equipment like snow blowers and shovels. Some large areas may even require a plow. Another important part of snow removal is access to salt. Salt can be expensive and hard to find because of its high demand in the wintertime.
Recruiting our regular snow removal services is a smart move for your business. We reduce your expenses with one cost that includes the necessary labor and access to snow removal equipment. We always have the supplies on hand that we need to keep your property snow-free.
We are experts at what we do, so we ensure your property is efficiently accessible even in the harshest of winters.
---
Minimize customer and employee injuries with our snow removal services.
Thousands of people get injured every year due to slipping on snow and ice. Common injuries associated with slipping on snow include:
Spinal compression fractures
Ligament strains
Muscle sprains
Concussions and other head injuries
Back pain
Don't allow accumulated snow to create an unsafe environment for your customers and employees. Recruit us to take care of all of your snow removal needs.
---
Prevent liability with regular snow removal.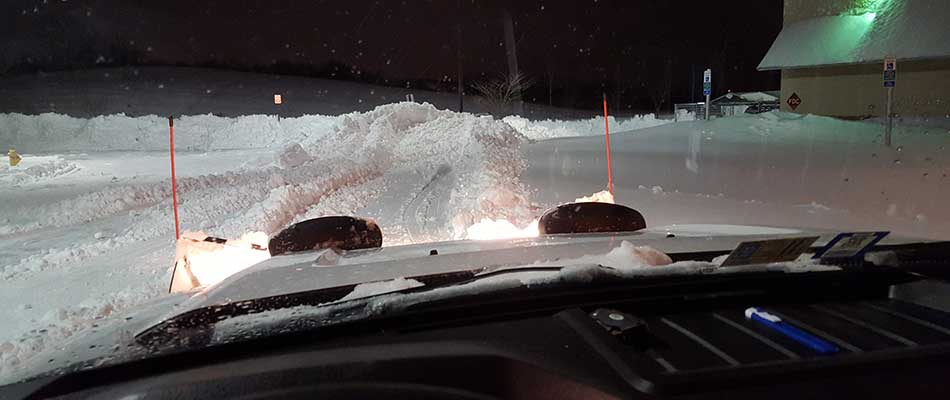 In addition to maintaining the trust of your customers and employees, regular snow removal prevents you from acquiring costly expenses. Lawsuits due to slips and falls on snow can make you responsible for a victim's medical bills, lost wages, and other costs.
If you enlist our regular snow removal services for your commercial property, you won't need to worry about someone, whether it be a customer, partner, or employee, slipping on snow or ice.
---
Our snow removal team gives your employees safe access to your building.
Slippery ice and accumulated snow can prevent employees from safely accessing your building. To minimize lost time, recruit our snow removal team to clear a safe path to your building. With an accessible way to enter your company's facility, your employees' productivity won't be compromised.
Our contractors are trained to clear snow from a variety of tight and large spaces including:
Entryways
Parking lots
Driveways
Walkways
Loading docks
When you choose us, we will grant an enhanced sense of visibility and mobility for your commercial property in the winter. You can focus on your business's operations without worrying about environmental factors.
---
Does your commercial property need snow removal services? Call us today.
Don't take on the task of snow removal yourself. Contact us at (703) 244-7798 for regular snow removal services in Manassas, Haymarket, Gainesville, and the surrounding areas. We help commercial properties keep the trust of their customers and employees, reduce their expenses, and uphold their reputation within their community.