As a property owner, you may be under the impression that your lawn only requires fertilization in the midst of summer. The opposite is actually true: your lawn can benefit from year-round lawn care treatments.
Our lawn care company offers comprehensive fertilization services for residential and commercial lawns in Manassas, Haymarket, and Bristow, VA. We have created a 9-step lawn care program to help your lawn look its best no matter the season.
You must space your fertilization and weed control schedule out properly. You don't want to overload your grass with fertilizer at some points during the year and completely neglect it at other times. Check out what times of the year your lawn needs lawn care treatments and how our team can help.
---
Your lawn requires weed control treatment in the spring to control crabgrass.
In Virginia, crabgrass is one of the most prevalent weeds in the spring. In early spring, our professional weed control company applies a pre-emergent crabgrass control treatment to curb its growth as much as possible.
As the soil temperature begins to heat up later in the spring, we will apply a post-emergent crabgrass control treatment. This is meant to kill off any crabgrass that may take root in your lawn, as this pesky weed thrives very well in warm soil conditions. We also apply a fertilization treatment in spring, both early and late in the season.
---
In the summer, we introduce insect, grub, and nutsedge grass control.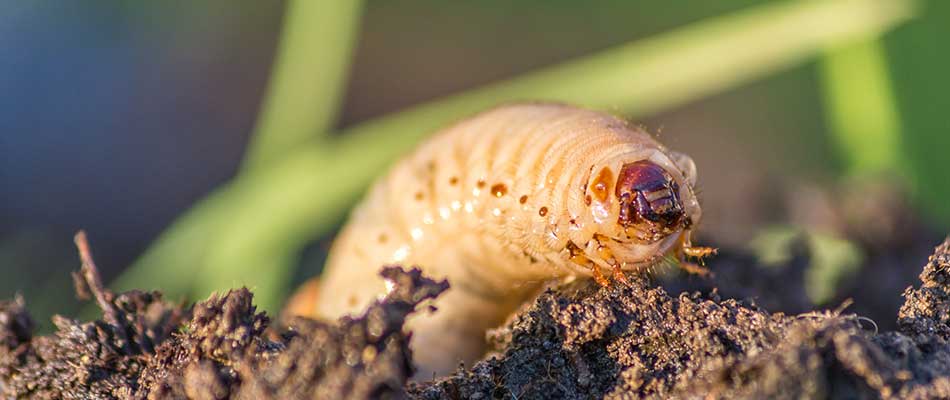 In the early summer, our lawn care experts continue to apply post-emergent crabgrass control as necessary. We also introduce insect, grub, and nutsedge grass control treatments.
Nutsedge is a pesky lawn invader, as it grows much more quickly than your regular turf and it comes back year after year. Once late summer rolls around, we continue to focus on nutsedge grass control. Our lawn care experts also inspect your lawn for insect infestation. Based on our findings, we will implement an effective treatment plan.
The final part of our late summer lawn care schedule is to lay a fertilizer with iron, which is essential to helping your lawn efficiently transport oxygen and complete enzyme functions.
---
Our lawn care program in the fall consists of aeration, overseeding, and additional fertilizer applications.
We perform core aeration and overseeding services in the fall as part of our lawn care program. This way, we can loosen your lawn's compacted soil and restore any bare patches of grass.
Additional fertilizer treatments, including a fall starter fertilizer and winterization fertilizer, need to be applied so your lawn can grow even as it undergoes drastic temperature changes.
Fall fertilization treatments help prepare your lawn and soil before it goes dormant for the upcoming winter months.
---
In the winter, our lawn care experts apply an enhanced calcitic lime treatment.
Weeds aren't an issue for most lawns in the winter. However, this doesn't mean you can forgo all lawn care treatments. Our lawn care experts apply an enhanced calcitic lime treatment to your lawn during the cold months. This product corrects overly acidic soil, which is important for your lawn's health once the spring season begins.
---
Don't want to worry about the lawn care process yourself? Call our lawn care company.
There is a lot that goes into maintaining a proper lawn care schedule. If you don't want to worry about overseeing the process yourself, call our lawn care company today at (703) 244-7798. We offer our 9-step lawn care program to residential and commercial lawns located in and around Manassas, Bristow, and Haymarket, VA.