Once the growing season begins in northern Virginia and plants and grass start to come out of winter dormancy, it's time to start maintaining your lawn and landscaping with mowing, lawn care, and much more.
Learn about five tasks that are critical for your lawn and landscaping in spring in areas such as Bristow, Manassas, Haymarket, and surrounding communities in Virginia.
---
1. Clean up your landscape beds by pulling weeds, trimming plants, and more.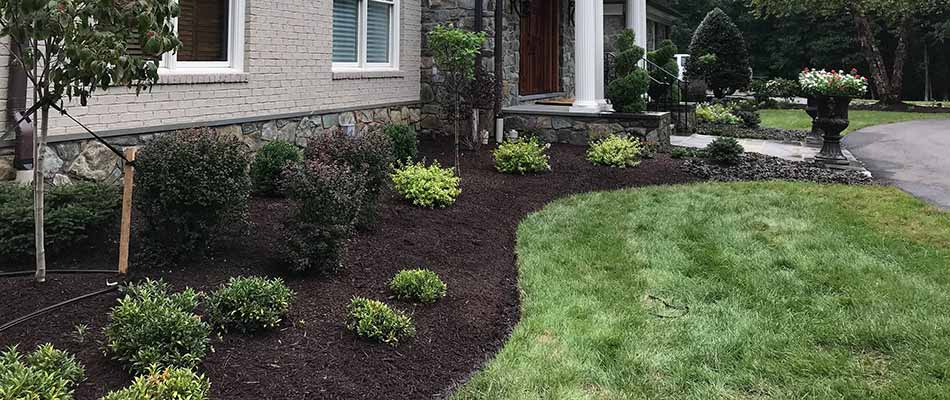 One of the most important steps is to prepare your landscaping for the spring. By removing debris that accumulated over the winter, your plants will be able to breathe. It is also important to trim and prune your plants at this time to shape them and get rid of any overgrowth, but note that flowering shrubs will need to be pruned after they have bloomed. It's also key to pull any weeds and spray for them.
---
2. Schedule lawn mowing services to cut your lawn every other week.
Routine lawn mowing should be done everyother week. By scheduling these services, you'll know that your grass will be well taken care of throughout the growing season. This keeps your grass blades at the proper height for maximum photosynthesis and ensures it will be in top condition.
---
3. Apply the first round of pre-emergent weed control and fertilizer treatments.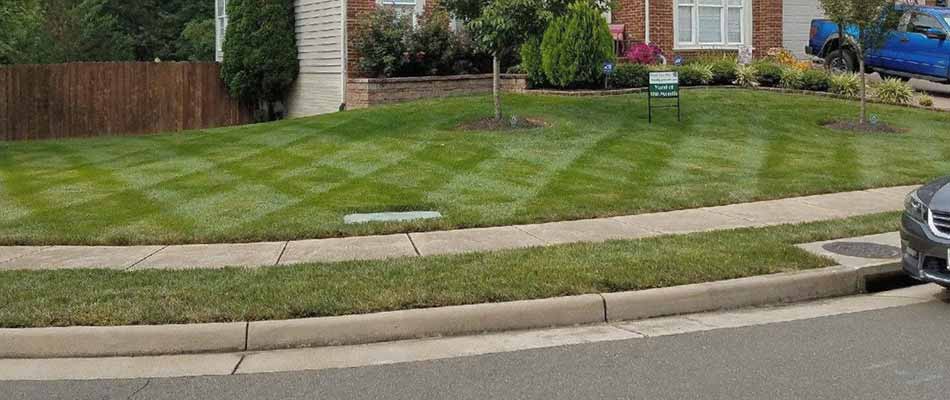 Start off your lawn care for the year by applying the first round of pre-emergent weed control and fertilizer treatments. These will provide the foundation your grass needs to be strong and healthy during the year.
At Patriot Lawn and Landscape, we offer a 9-step lawn care program with fertilization, weed control, lawn disease treatment, and more.
---
4. Start up your irrigation system to ensure it's watering properly.
Once the weather warms up, your irrigation system will need a spring startup. This helps to ensure the system is watering your lawn and landscape properly. If the irrigation doesn't water correctly, your yard's health will suffer. At a spring startup, we will turn on all the timers, clocks, and pumps, check sprinkler heads, make sure no pipes are leaking, and test each zone for pressure, spray, and coverage.
---
5. Consult with a professional for any landscape projects this summer.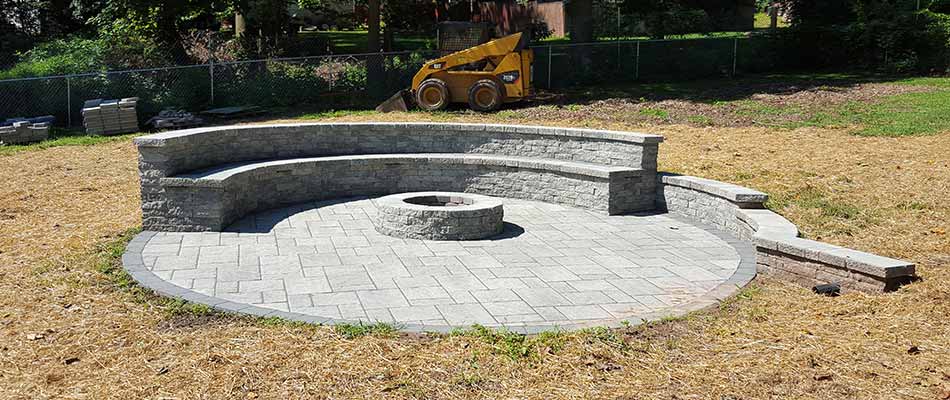 If you're thinking about a new landscape project for this year, spring is the time to start consulting with professionals for softscaping and hardscaping installations. Schedules do fill quickly, so it's good to consult as early as possible if you want to enjoy your new project during the summer. We can design and install fire pits, fireplaces, patios, walkways, retaining walls, and much more.
---
Is it time to get your lawn and landscaping in gear for spring and summer? We're able to assist.
With our comprehensive lawn and landscaping services, we're your one-stop-shop for everything your yard needs. We offer everything from lawn mowing to custom patio installation. We provide our services throughout northern Virginia areas like Haymarket, Bristow, Manassas, and more. If you're ready to schedule your lawn services, we're able to assist. Give us a call now at (703) 244-7798 to set up an estimate!